THE SMART ONE
By Ellen Meister
Ellen Meister, author of the hilarious The Secret Confessions of the Applewood PTA returns with THE SMART ONE (Avon A, an imprint of HarperCollins Publishers; On-Sale Date: August 5, 2008; $13.95; ISBN: 0061129623), a funny and sexy tale of love, family, and transcending the childhood identities
that mark us all.
Beverly Bloomrosen has always been the smart one, the middle sister sandwiched between Clare, the beautiful and popular older one, and Joey, the rebellious rock-star younger one. But she's hit a bit of a slump lately. Now 35, she's embarking on a new career as an elementary school teacher and not exactly living up to her family's expectations ("Maybe she can work her way up and eventually teach high school. That wouldn't be so bad," her mother helpfully comments). Bev has moved back into her parents' home on Long Island while waiting to see if a job opportunity in Las Vegas materializes, seeing it as her chance to start afresh…but before she knows it, life back at home starts to get very interesting.
Kenny Waxman, Bev's childhood neighbor—and the boy who almost became her high school boyfriend until she found him in bed with Joey—returns. Now a successful comedy writer in Los Angeles, he can still make her heart pound…and the attraction is still mutual.
Things take a turn for the sinister when a pregnant woman's body is found in an industrial drum buried in the Waxmans' backyard. As Bev and her sisters begin to unravel some mysteries of the past, some secrets of the present are revealed: Bev learns that the perfect Clare may not be as perfect as her glamorous, well-coiffed suburban life may suggest, while rebellious Joey is still attempting to exorcise some of the demons that have haunted her for years. In the end, the curse of being the smart one may just turn out to be a blessing.
This summer, discover the surprising side of suburban life in Ellen Meister's darkly funny and vividly told sister story,
THE SMART ONE
.
About the Author
Ellen Meister grew up in the heartland of suburban Long Island. She spent her early career in advertising and marketing, and later worked as editor for a literary magazine and published numerous short stories. Her first novel was
Secret Confessions of the Applewood PTA
(Morrow/Avon, 2006). Meister lives in New York with her husband and three children. To find out more, visit her website at ellenmeister.com.
Praise for THE SMART ONE
"Wonderfully funny, irreverent and entirely unexpected. I loved it!"
-
Jane Green, bestselling author of The Beach House
"A perfect beach read!"
-
Booklist
"[The Smart One]
delivers witty repartee, hilarious hijinks, plenty of action, some steamy sex, a dizzying romance, and, obviously, a murder mystery … but Meister doesn't stop there. She gives us lucid, compellingly readable yet polished prose. She gives us beautiful symbolism and even slips in clever references to a beloved classic that she's updating. And, mostly, she doesn't give us characters so much as people. People who'll drive you nuts, and people you'll fall in love with."
-
Susan Diplacido, author of American Cool
"If you're looking for a smart, humorous story about families, look no further.
THE SMART ONE
by Ellen Meister is a down-to-earth story that made me wish I had a sister of my own!"
-
Kay James, Romance Reader at Heart, rated "Top Pick"
"Character-driven ... fast-paced and features great dialog."
- Library Journal
"Fasten your seat-belts for the wild ride in the SUV of suburbia, where a sibling rivalry predicament will require more than 4-wheel drive to get these sisters out of the pile-up."
-
Amy Wallen, bestselling author of MoonPies and Movie Stars
Website
Amazon
Barnes & Noble
Booksense
Borders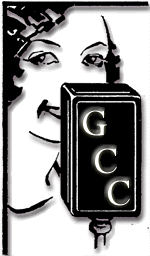 The Girlfriends' Cyber
Circuit
|List|Previous|Next|Random|